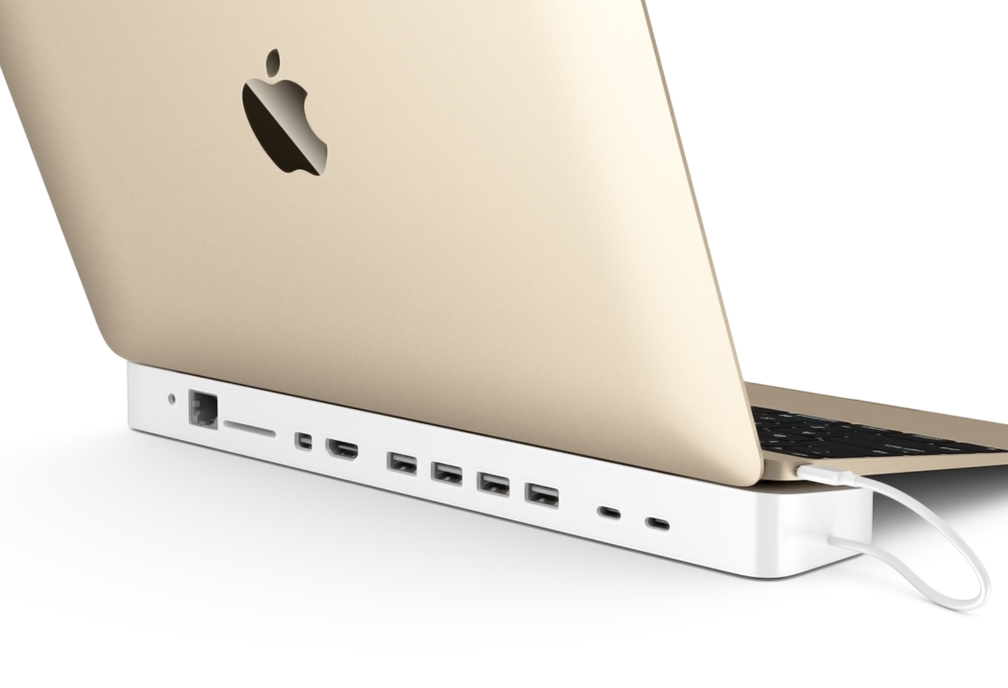 The MacBook has the same USB port as the iPad but that doesn't mean you can't add additional devices. In fact, a variety of devices that require a USB port can be connected to the Macbook, including a printer, digital cameras and more.
Apple's switch to USB-C on the MacBook
Apple's switch to USB-C on the MacBooks has been controversial among users. There have been a lot of complaints. However, they are largely misguided.
As with all changes, there are some drawbacks. The new physical size of the connector means that there are less ports on the MacBook, and it also makes it harder to use some accessories. But there are many benefits to the port. For one, it allows for faster data transfer. It also has a smaller physical footprint, which can help make devices thinner.
Apple has joined the USB Implementers Forum, which is responsible for creating the USB-C specification. As a member of the forum, Apple is required to adhere to some rules. These include having an open standard, and making certain cables compatible with other computers.
A new rule requires that smartphones sold in the EU have a USB-C port. This will go into effect in 2024, giving Apple two years to get the port on the iPhone.
While it is not clear exactly how this will affect Apple's iPhones, it is likely that the company will make the move as quickly as possible. After all, this will give users an easier way to charge their phones. And, in the long run, it will be beneficial for the environment.
However, some have been speculating that the switch to USB-C on the MacBooks is merely a way for Apple to get more revenue from dongles and accessories. Although Apple does sell USB-C cables, these are generally more expensive than other options.
Ultimately, the switch to USB-C on the MacBooks works out for Apple. In fact, Apple is one of the fastest adopters of the USB-C specification. Several other companies have followed Apple's lead.
One analyst predicted that Apple will switch to USB-C on the iPhone by the end of next year. However, he suggested that Apple may not move that fast. If that is the case, it will be a couple of years before it is common.
If it is true that Apple will switch to USB-C on all its iPhones, it will have a huge impact on the company's wallet. In addition, it will make it easier for consumers to recycle their old computers.
Connecting devices with different connector types to the MacBook
The latest MacBook Pro may have only one USB port, but that doesn't mean you can't connect other devices. With the proper hardware, you can easily connect standard USB devices to your new machine. If you want to take it up a notch, consider connecting your device to a Thunderbolt port. This will allow you to transfer data at a faster speed while retaining the same high-speed power. You can also attach your camera to your Mac via a Firewire cable, if you're so inclined.
The USB-C connector was released last year and is compatible with a wide variety of devices. In fact, it's so universal that you'll be hard-pressed to find a device that isn't able to utilize it. Its thin, oval-shaped design has the potential to deliver up to 3A on the 5V bus. Aside from the obvious, you can use it to connect to other devices via a Thunderbolt connection.
In short, the USB-C connector is the new kid on the block. Its reversible design allows you to switch the plug to the other side, which is a great feature if you are trying to fit a large external hard drive in your computer. Unlike its older cousin, the port boasts an eye-popping design, including a DS2413 chip that is responsible for the "mirrors" on the Apple logo. Among other things, the chip's a 1-Wire Dual Channel Addressable Switch that allows your MacBook to switch between a number of different functions.
The DS2413's other features include a nifty little LED display that lights up when it detects a connection. On the circuit board's other side, you'll find two identical LEDs.
The USB-C connector's other features are just as impressive. One example is the MagicWi-Fi feature, which lets you wirelessly share files and folders between your Mac and other computers. Another is the Magsafe connector, which has a magnetic switch that is surprisingly small. However, the best part about the Magsafe connector is that it only requires a tiny amount of magnetic force to engage.
The best way to go about connecting devices of various types to your MacBook is to invest in an adapter. There are several on the market, and the ones mentioned above are among the most popular. For around $20, you'll be able to hook up your MacBook to the latest and greatest peripherals.
Resetting your SMC
If you're having trouble with your Mac, you may want to consider resetting your SMC. It's a relatively quick and easy process, and can help fix many problems.
Your Mac's SMC controls the system's wake, sleep, and other functions. This is a major low-level component, and if your SMC isn't working correctly, your Mac could start acting strangely. You might have problems with your keyboard's backlight, battery power, or even the LED indicators on your screen. By resetting your SMC, you can restore your Mac to its previous, more functional state.
Resetting your SMC will not immediately solve all problems, though. Some issues may require a new power adapter or other hardware. Other problems, such as battery life and boot time, can take longer to resolve. In addition, resetting your SMC will erase all your personal settings. That's why it's important to try simple troubleshooting first.
If you have an older MacBook or MacBook Pro that doesn't have a removable battery, you'll need to shut the computer down. Then, you'll need to disconnect the power cord and remove the battery. When you're ready to restart your computer, just hold down the Power button and wait for five seconds.
Resetting your SMC will also reset other power settings. For example, it will reset the sleep time. However, you'll lose any personalized power settings, so you'll need to change them if you'd like to use them again.
Some people have issues with their MacBook's fan. This can cause the machine to overheat, and resetting your SMC may fix the issue. But if your MacBook's fan is running fast, you'll want to make sure that you're using a good quality, vented battery.
The System Management Controller is a chip that is built into all Macs, and is responsible for handling the computer's lower-level systems. Having a malfunctioning SMC can cause problems, including your Mac getting too hot, having bugs, or failing to turn on.
While resetting your SMC can help solve some of the most common problems, it's not a surefire fix. You'll still need to back up your data and try other troubleshooting measures.
Installing a USB-C to USB-B printer cable
A USB-C to USB-B printer cable connects your computer with your printer. The connection is secure and stable, as well as faster than a Wi-Fi connection.
You can use this cable to connect your laptop, desktop, or tablet to your printer. You can also use it to transfer data between your computer and your printer. It is available in different lengths. Some adapters have a short cable attached, while others have a longer cable. There are also two-meter versions.
This cable is manufactured with a high-purity copper wire and an anti-oxide coating. These materials provide an enhanced transmission performance against EMI/RFI noise.
The cables are reversible, so you don't have to worry about the direction of the plug. Also, they have a gold-plated connector, which increases durability.
If you want to connect your printer to your computer or tablet, you can purchase a USB-C to USB-B printer cable. This is a more affordable option than buying a USB-C to Thunderbolt cable.
One option is the Apple USB-C to USB Adapter. It is available on Amazon for $19/PS19. It supports FireWire 400 and 800 devices. However, it isn't compatible with the new MacBook Air or MacBook Pro.
Another option is the Cable Matters USB-C Printer Cable, which is available for $8 on Amazon. The cable has a reversible plug and doesn't require plugins. Besides, it has a square plug on the USB-B end.
Lastly, there's the Benfei USB-C to VGA Adapter, which is available on Amazon for $16/PS12. Its six-foot cable allows you to connect to a wider range of devices. Besides, it's made of military grade, which has a premium aluminum housing and a special strain relief design.
To get the most from your printer, you'll need to make sure it has the latest driver software. You may also need to install a driver on your computer. Once you've done that, you'll be ready to print.
Installing a USB-C to USB-B cable is a simple process. You'll need to follow the instructions carefully, though. Before you start, download the software for your printer. Finally, make sure your MacOS is up to date.